BY ICLED BUSINESS SCHOOL, LAOS, NIGERIA. IN PARTNERSHIP WITH GREENSPRINGS SCHOOL
Introduction
The 4th Industrial Revolution has been called "the most important thing to happen in the world since the dawn of agriculture." And with good reason: it's going to impact nearly every aspect of our lives, from what we eat and how we travel, to how we communicate with each other. It's also going to change everything about education itself as more schools evolve into digital learning platforms that teach kids how to code and use AI systems for their own projects.
But just because something is important doesn't mean everyone knows what it is, which is why we're offering this course, to help students learn all they need to know about what they can expect as they enter this new era of technology-based learning.
Students who take the 4th industrial revolution course will learn how they can contribute to the future of their community, country, and world at large. The course will teach students how to work together as a team, which is essential for success in business today.
Why is This Course Important for Students?
At ICLED Business School, we know that the world is changing. We know that the future is here, and it's going to be a great one, but only if you are prepared. That is why we offer our 4th Industrial Revolution course to secondary school students. To help them prepare for this new world and shape it into something better.
Exposing students to secondary school will go a long way to developing the Human capital needed to compete in a very volatile world. Secondary school students' development of this skill prepares them to compete globally and not be left behind. The 4IR Skills are not taught in traditional institutions thus resulting in a huge skills gap between the industry and the graduating students of universities, especially in the developing world.
THE PROGRAM: CERTIFICATE IN BUSINESS MANAGEMENT
This is a basic Certificate program to expose the students from 10th grade upwards to 4IR skills that are not taught in traditional settings. It is a very practical skill training.
12 Credit hours of practical skills training, exercises, role plays, essay competition, and teamwork.
Students will be tested through these mediums as the focus is on practical application and understanding of concepts.
Days: Wednesdays
Time: 2-3pm
MODULES
Business Management Overview
Artificial Intelligence
Critical Thinking and Problem Solving
Communication Skills
Leadership skills
Entrepreneurship skills
COURSE CONTENT AND LEARNING OUTCOMES
Introduction to Business Management
Learning Outcomes:
Be able to prove your competencies to future employers, and set yourself apart as a competitive candidate. How to use big data literacy in Information Technology for decision making, help students understand principles and procedures of the business, managing your Time. Learn how to present your business decisions and manage your Team.
Course Outline:
What is business Management?
Types of business managers
Key management competencies
Introduction to key areas of business management as it relates to the 4th Industrial Revolution (Human Resource, Marketing, Accounting, Organisational Behavior, ethics & Social responsibility)
2. CRITICAL THINKING
Critical thinking is a skill that students develop gradually as they progress in school. While the skill becomes more important in higher grades, some students find it difficult to understand the concept of critical thinking. The reason critical thinking can be difficult to grasp is that it requires students to set aside assumptions and beliefs to learn to think without bias or judgment. Critical thinking involves suspending your beliefs to explore and question topics from a "blank page" point of view. It also involves the ability to distinguish fact from opinion when exploring a topic.
Learning Outcomes: Students will be able to analyze and evaluate any concept or idea. They will also be able to make decisions based on logical reasoning. In addition, students will be able to identify how information is presented and why it is presented in such a way.
Course Outline:
What is critical thinking?
How do we learn critical thinking?
Knowledge of the steps in critical Thinking
How to use critical thinking skills every day
Tips on how to improve critical thinking skills
Application of the skills in practical reasoning
3. ARTIFICIAL INTELLIGENCE (AI)
Artificial Intelligence is transforming the personal and professional lives of people across the world. AI refers to the development of computer systems that can perform tasks requiring human intelligence such as visual perception, human reasoning, etc.
Learning Outcomes: This course is designed to help students understand the concepts of AI, including how it works and how to use it.
Course Outline:
Understanding the concept of IA
Difference between humans and AI
History of AI research and development.
How can it be applied to business and reasoning
What makes a good AI programmer? Qualities of an excellent AI programmer
Types of AI, their functions, and pros/cons.
Practical Development of a software application to solve a social or business issue.
4. EFFECTIVE COMMUNICATION
Course Overview
This is one of the most cherished skills in the 4IR. Effective communication is an essential IR skill. How you relate with others at work and work in a team setting are key skills required in the 4IR. Many components are important for effective communication, including active listening, reading body language, and written communication such as emails (Doyle, 2019).
Effective communication skills are a critical aspect of your career and personal life. In today's flexible working model where employees work from home and the office, it is even more important to understand the communication process so that we can enhance the effectiveness of our messages to our supervisors, colleagues, external stakeholders, and friends and relatives.
Learning Outcome: Students will understand the basics of communication, and identify the appropriate style of communication and the most effective tools to get their message across.
Course Outline:
Introduction to communication
Types of communication and their purposes
Technology and communication
5. LEADERSHIP
The 4th industrial revolution is a time of rapid change, and it is affecting all aspects of life. This includes leadership skills and the way we work, play, live, and learn. As leaders in this new world, there is a need to be able to adapt quickly to the changing landscape while also being able to build on our strengths as individuals.
Leaders need to develop the ability to clearly, and succinctly explain to employees everything from the goals of a company to the details of specific work tasks (Doyle, 2019).
Learning Outcome
Students will have a good foundation in leadership to effectively lead in this new era.
Course Outline:
Basics of leadership
Leadership styles: Features, Pros/Cons
Skills to be an effective leader
Managing change effectively
Leading with empathy
Adapting quickly to change
6. ENTREPRENEURSHIP
Course Overview
The 4th IR is upon us, and there are more opportunities than ever before for people to start their own businesses. The skills needed to succeed are more in demand now than ever before; problem-solving, communication, managing finances, etc.
Through this course, students will understand the importance of entrepreneurship. They will be exposed to the fundamental tenets of entrepreneurship and what it takes to be an entrepreneur.
Learning Outcome:
Students will be able to identify opportunities, develop, grow their business and thrive in the 4th IR. Students will be equipped with the skills needed at any stage of their entrepreneurship journey. They will also be able to develop a basic business plan that reflects their goals and is built for success. Furthermore, they will be able to present a good pitch to investing audience.
Course Outline:
Understating The entrepreneur
What it takes to be an entrepreneur
Understanding consumer needs and opportunity identification
The entrepreneur's market and competitors
Developing a business plan
FACULTY
The faculty members are trained and will guide class discussions and allow students to open up their minds to learning. The faculty role is to guide the learning process.
Dr. Mofoluwake Ayo
Dr. Ayo is a graduate of Industrial relations and human resource management from Covenant University, Ogun state. She obtained her Master and Ph.D. in Marketing from Babcock University. She is ICLED Business School's Academic Director, coordinating students' interface with the faculty.
Mrs Funmi Fagbenro
Mrs. Fagbenro is the Registrar, ICLED Business School. She has an MBA degree from ……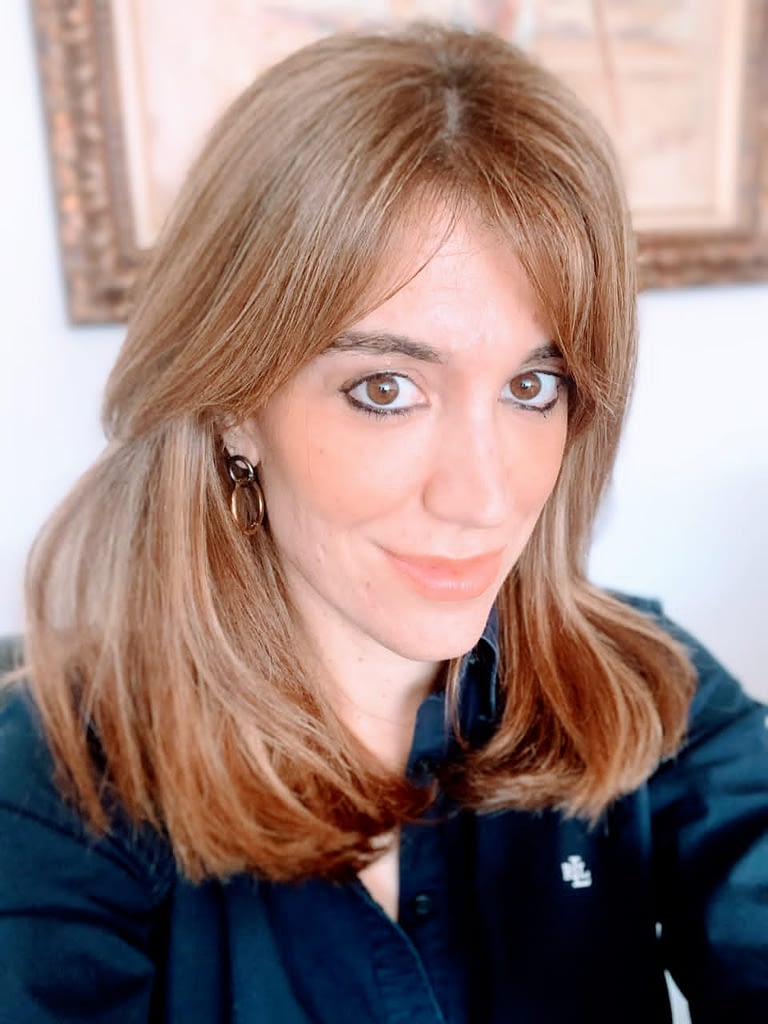 Atty Magdalena Ferre            
Atty Ferre is a faculty member at ICLED Business School and also on the school's advisory board. She specializes in Sports Management.
Mr. Nelson Oruh
Mr. Oruh is one of ICLED business school's longest-serving faculty, having been with the school for over a decade. He has a Master's degree in Strategic management