international centre for
leadership & Entrepreneurship development
Welcome to ICLED BUSINESS SCHOOL, a school with unique training and professional development programs for new skills to match the 21st-century workforce. Offering Business and Multidisciplinary programs with partner institutions worldwide. SPAIN, UK, AND USA.
ICLED a USA/Nigerian based Institution founded over 17 years ago opened its doors in Lagos as a Management Consultancy firm with core services in the education of Leadership and Entrepreneurship. ICLED has over the years collaborated with many world class organizations including the World Bank, DFID UK, and the Pan African University in and many others in its training of Teachers, Principals, Leaders of Industry, bankers and more.
ICLED is now located at Ibeju Lekki, a suburb of Lagos. We are expanding our Business School offerings. We currently have partnership in Executive Education with Spain, we offer short certificate courses which are multidisciplinary in nature.
Regarding Management skills we focus on mid-level managers, SMEs and the Youth. We believe that mid-level management can be developed because they lack the experience needed to scale up to management positions.
We specialize Entrepreneurship training and counselling.
Institution for Learning
Offers cutting edge multidisciplinary courses for all levels. Courses are target to the following:
SMEs: Up and coming Entrepreneurs (introduction to entrepreneurs course)
Practicing entrepreneur's program. (Intermediate entrepreneur's class)
Mid-level management training preparing mid-level manager for management.
Executive Leadership Certificate courses usually with foreign partners.
School study centre for our foreign partnership courses. Courses are blended learning with virtual and classroom learning.
Youth Empowerment soft skills to develop youth in basic life skills
Training  for corporate organizations  in the past have included banks, in the country, private organizations, and Public organizations, State governments and International organizations. Our soft skills training have also gained much momentum from training bankers to managers in public organizations and state governments and parastatals.
Our programs are usually well crafted and taught in a fun and practical atmosphere that allows the participants to transfer learning to the workplace. Our list of clients can show this. In education we have worked on world bank projects for training teachers principals and school administrators in Public and Private schools. We have worked on DFID UK projects, and other multinational organizations.
We have offered research and program evaluation services to clients. Assisted in strategic planning and Development and charted new courses for organizations.
Our Consultancy services is one we are proud of as we have worked with organizations from scratch to see them develop into sustainable businesses, we offer training one on one sessions, and carefully guide and pay attention to the detail of every unique organization. ICLED Alumni boasts of very successful business owners.
Truth being said, the ambience around the lectures and seminar organized by ICLED Business School is quite electrifying, that even a personality oblivious to the world of entrepreneurship and business education would soon get inspired to pursue excellence in Business and become a veteran himself. Without mincing words, International Centre for Leadership and Entrepreneurship Development (ICLED) Business School is God's sent and equipped for everyone who desires to be excellent in all that Business and Entrepreneurship demands.
ICLED corporate training programs feels like an MBA course, intense practical and engaging.
ICLED Executive Leadership course is unique, the Spain experience was awesome. Very rich in content and experiential.
The Entrepreneurship class is very interesting, the experiences shared by Prof as an Entrepreneur quite rich and the class allows students an in-depth knowledge of what it takes to be an entrepreneur.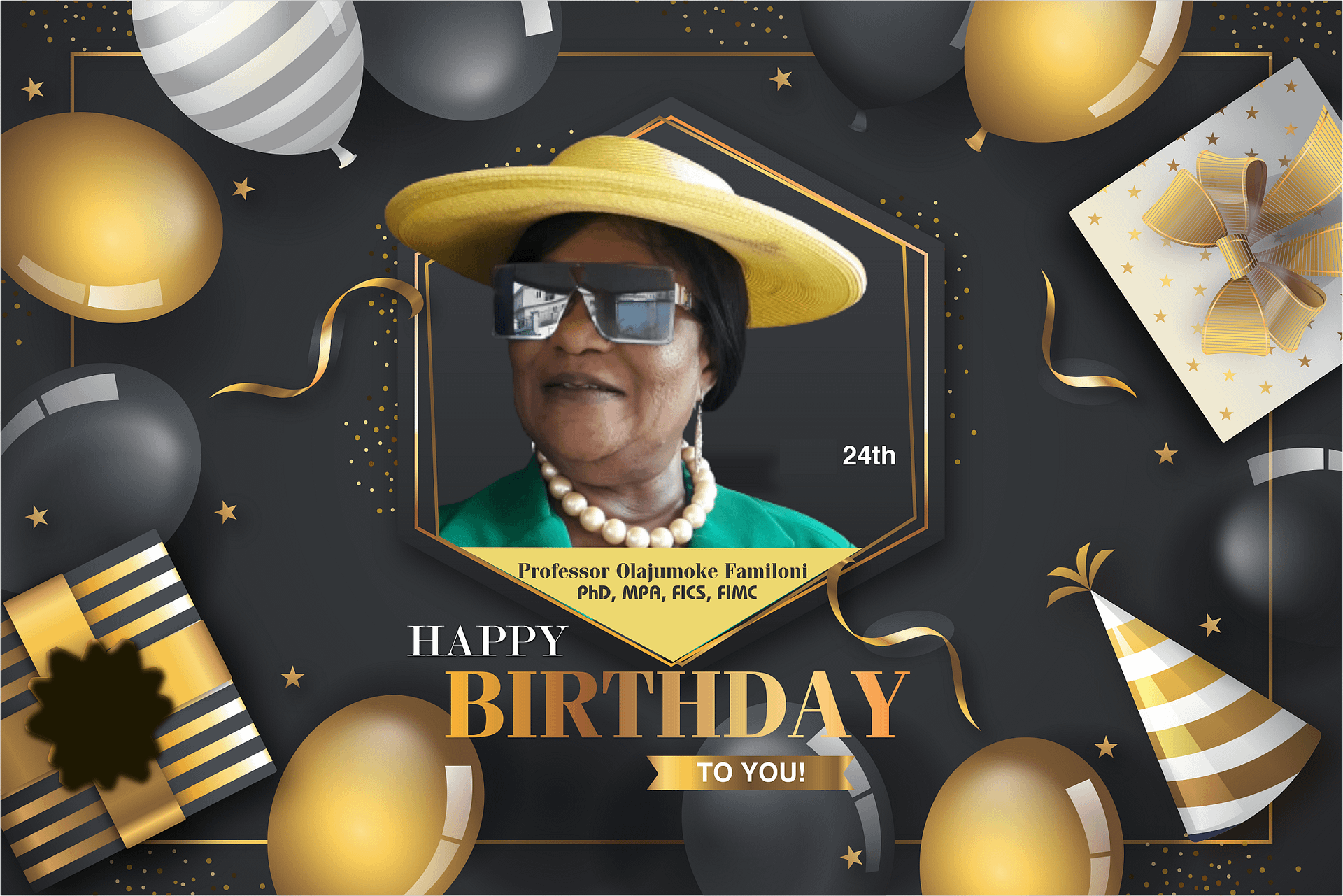 The entire staff of ICLED Business School, ICLED International, and ICLED NGO congratulates Professor Olajumoke Familoni on her birthday celebrated